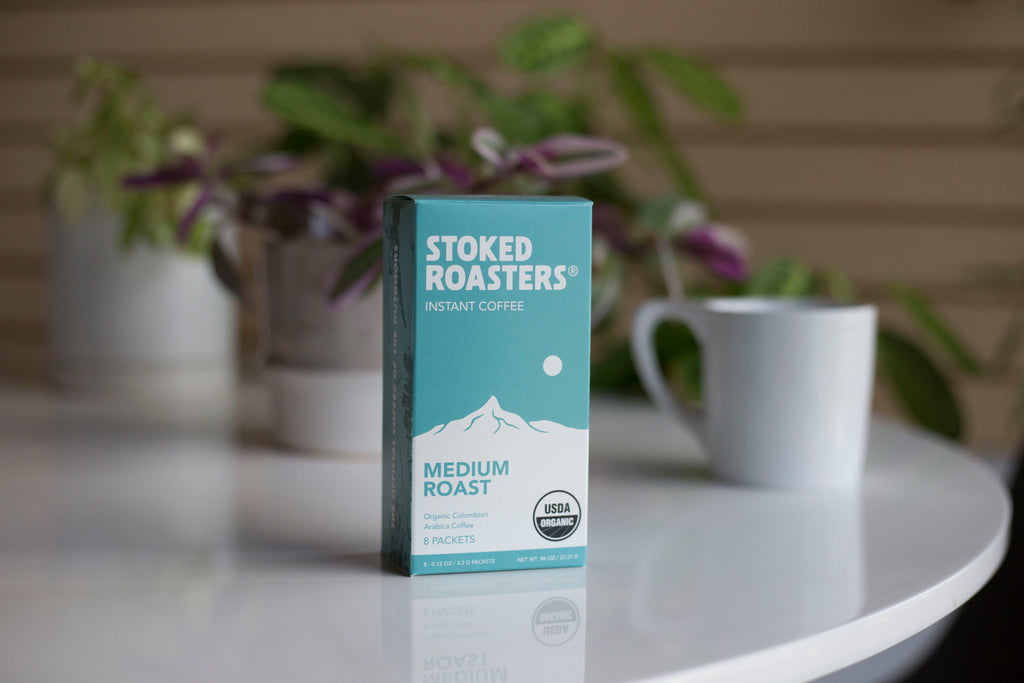 $ 9.00
STOKED ROASTERS® INSTANT COFFEE
All of us at STOKED ROASTERS feel that - in the pursuit of adventure - love of great coffee should never be sacrificed. So we came up with a way to put your stoke into lightweight, convenient, instant and delicious, single-serving packets.
STOKED ROASTERS® Instant Coffee is for adventurous souls on the go: be they in motion atop a mountain peak, car camping at their favorite surf break, or working late on the next great business proposal.
STOKED ROASTERS® Instant Coffee is 100% Certified Organic, and come in medium or dark roast. 
Each box contains 8 single-serving ready-to-go packets. Simply empty the contents into an 8 oz cup of hot or cold water and Voilà! Instant stoke!
STOKED is here to fuel your passion by any means necessary - whether it be a craft cup of joe, or mug on the go. We make it easy for you to get a great cup of coffee without the hassle. So go ahead and send it... we've got your back! Meet the day and be STOKED!